Principal Investigators
Coordination and Management
Research Students
Theophil Spiegeler
Castañeda
(TUM)
(LMU)
Guarantees and Failure Handling
(TUM)
Guarantees and Failure Handling
Participating Institutions

The Technical University of Munich (TUM) is one of Europe's top universities. It is committed to excellence in research and teaching, interdisciplinary education and the active promotion of promising young scientists. The university also forges strong links with companies and scientific institutions across the world. Visit TUM here.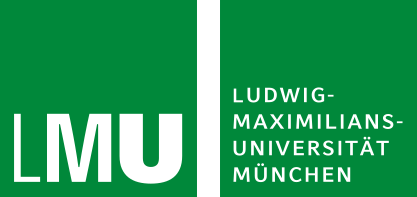 Ludwig Maximilian University of Munich (LMU) is a leading research university in Europe. Since its founding in 1472 it has been committed to the highest international standards of excellence in research and teaching. LMU cooperates with 600 partners on all five continents. And LMU is also cosmopolitan at home: people from more than 130 countries study, teach and research together on campus. Visit LMU here.

Helmholtz Zentrum München (HMGU) is the German Research Center for Environmental Health. It investigates important common diseases which develop from the interaction of lifestyle, environmental factors and personal genetic background, focusing particularly on diabetes mellitus, allergies and chronic lung diseases. Visit HMGU here.